Schedules
Rethink church schedules.
Bring your schedules online in a powerful way! Add schedules for the nursery, greeters, welcoming family, deacons, and other volunteer tasks. Members can then view those schedules in the app, and even get email reminders automatically sent to them.
Get weekly email reminders.
Create schedules for anything.
Bulk import schedules from Excel.
Individual, family and group schedules.
Download print-ready versions.
Never forget a task again.
It's so easy to forget church tasks, such as babysitting, managing the sound booth, or ushering on Sunday morning. Church Social makes this an issue of the past with weekly email reminders.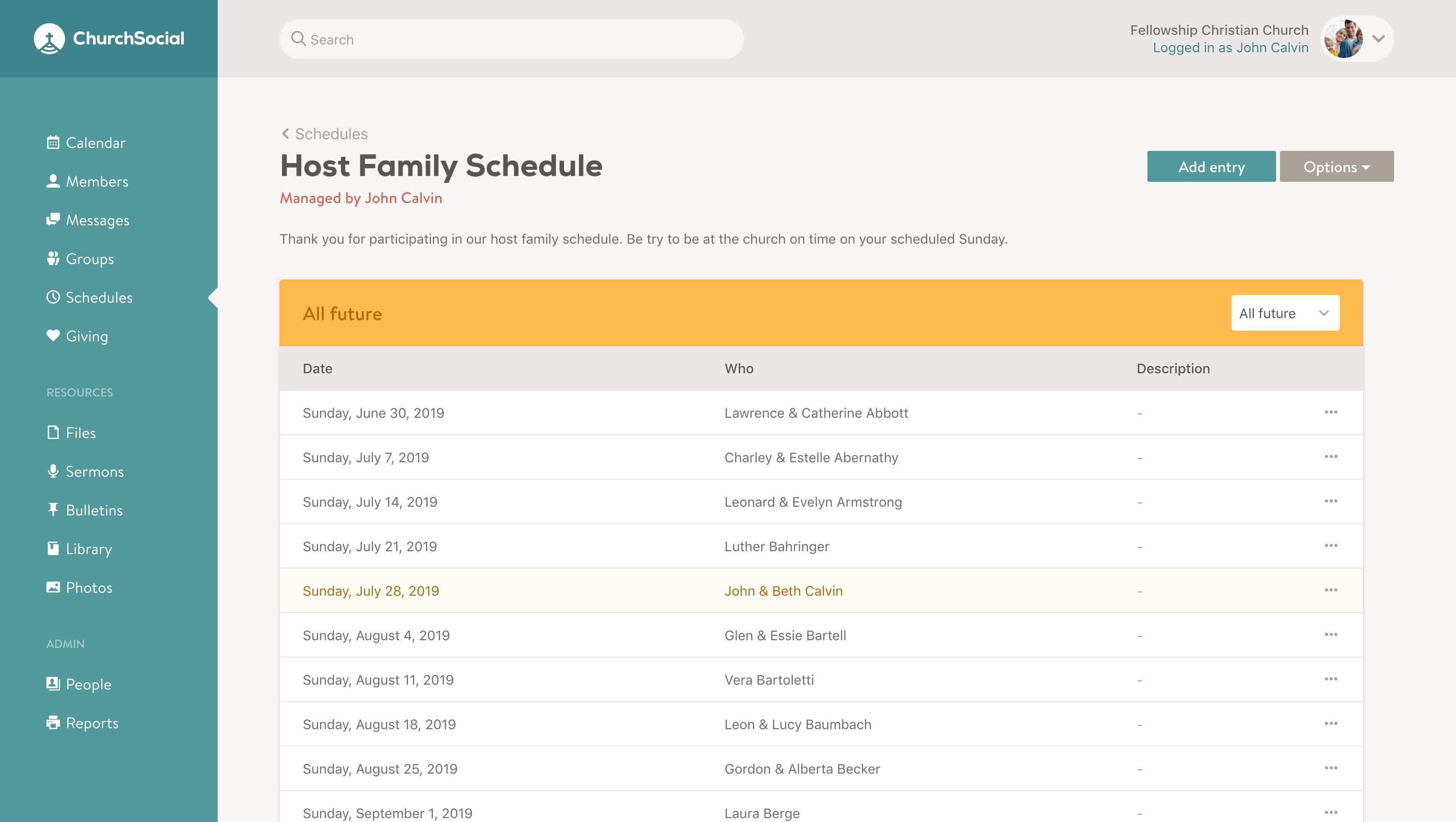 "If you're considering Church Social for your church, I can't recommend it highly enough!"
Rev. Dick Wynia
Pastor of the Vineyard Canadian Reformed Church in Lincoln, Ontario
Ready to
get started?
Take the next step to keeping your church connected, sign up for a Church Social! No credit card required.