Administration
Enjoy managing your membership.
Church Social makes tracking your membership information a simple task. No more struggling with Excel, old databases or software updates. Instead, store it securely online and login anytime, from anywhere. Just enter your data and watch as Church Social automatically organizes it, generates statistics and creates reports.
Way better than Excel.
At its core Church Social is a powerful membership management tool. It organizes complex member data and relationships in a way that almost feels magical. You'll never want to use Excel again!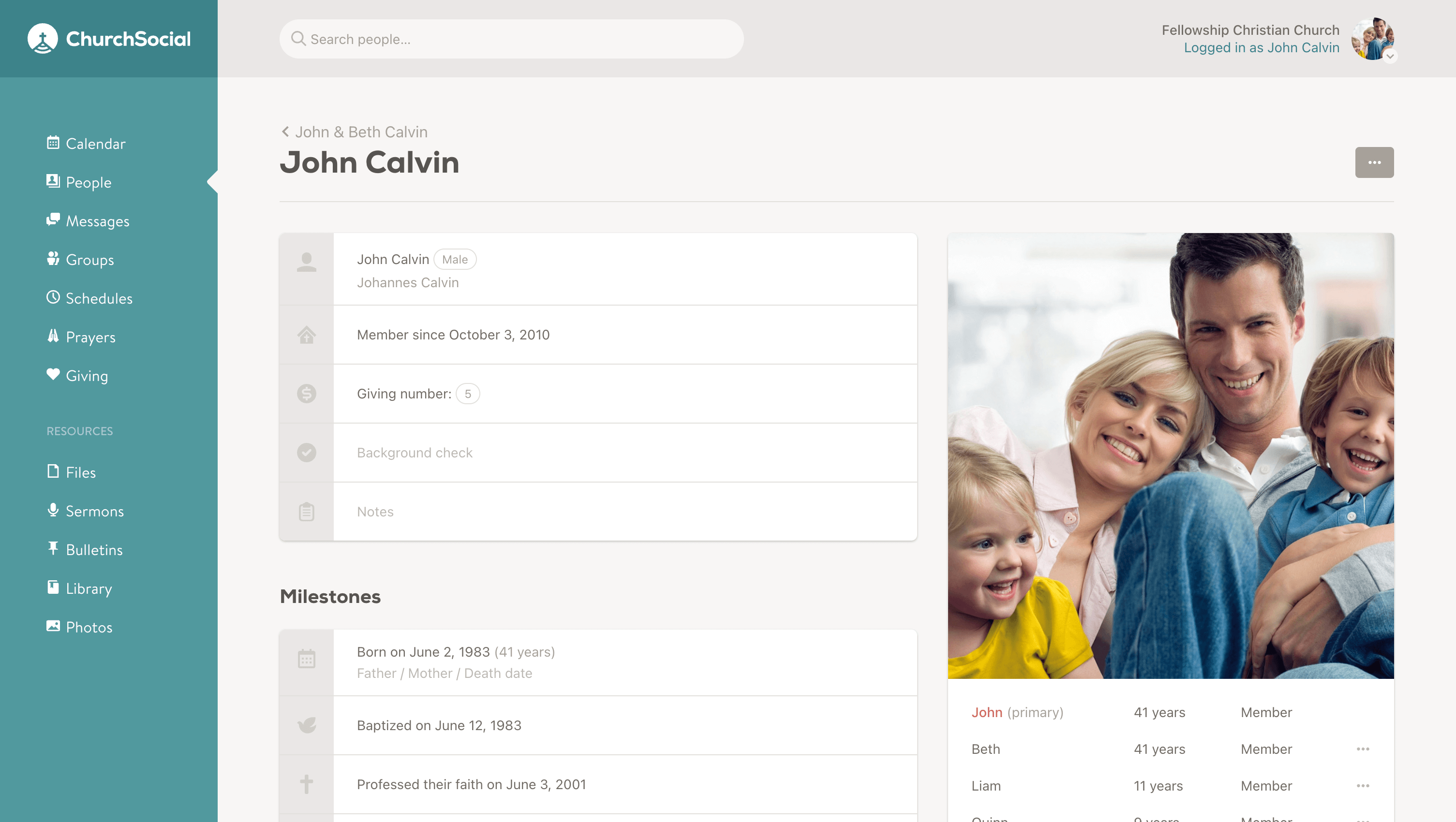 Powerful reporting.
In addition to a wide variety of standard reports, Church Social also has a powerful report builder, which allows churches to create almost any report they want from their membership data. These reports can be downloaded as PDF, or exported to Excel (CSV).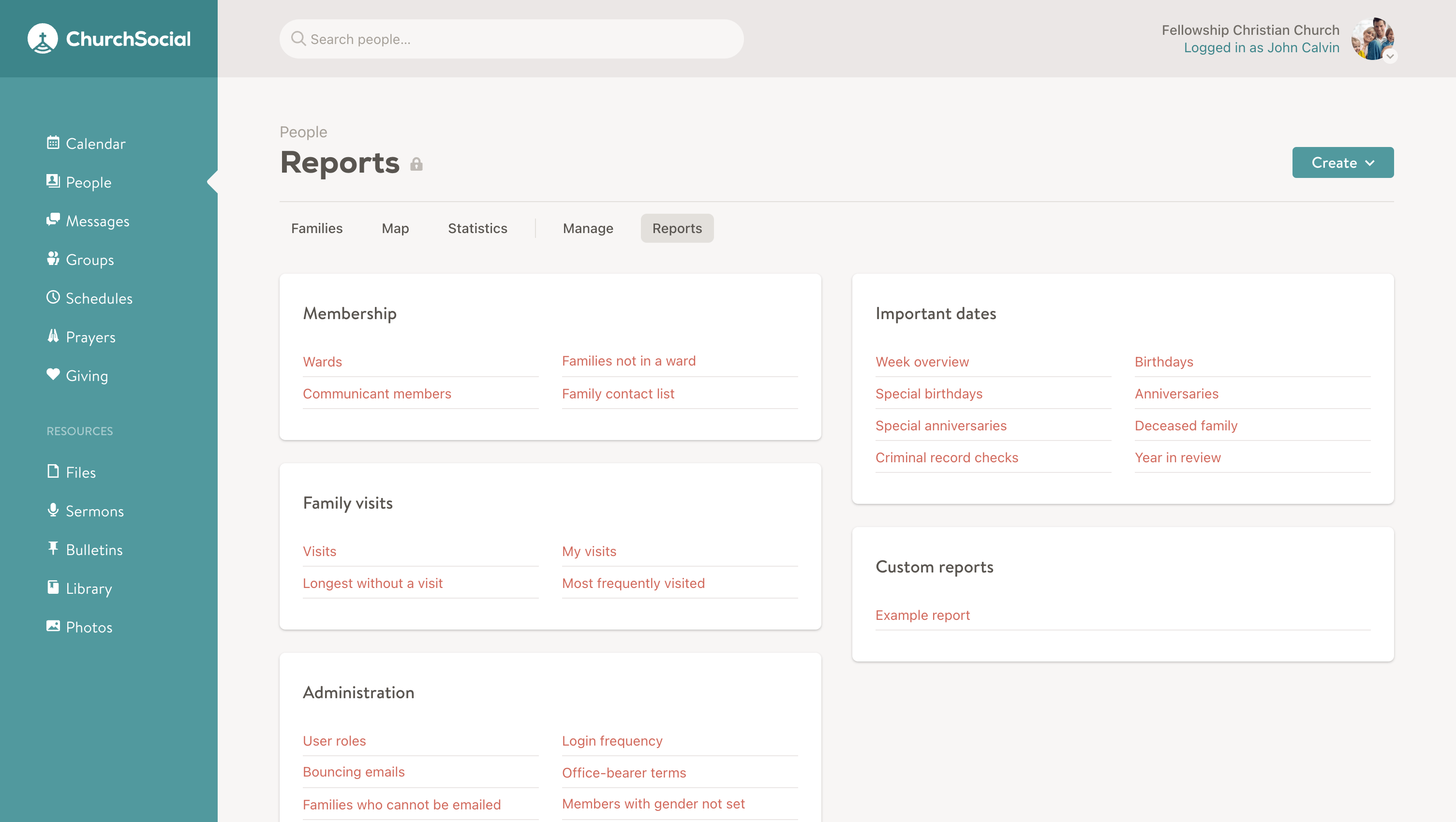 Designed for efficiency.
The bulk editor makes it easy for administrators to make bulk changes to member data. The tool itself looks a lot like a spreadsheet, which makes it easy to compare data and find inconsistencies.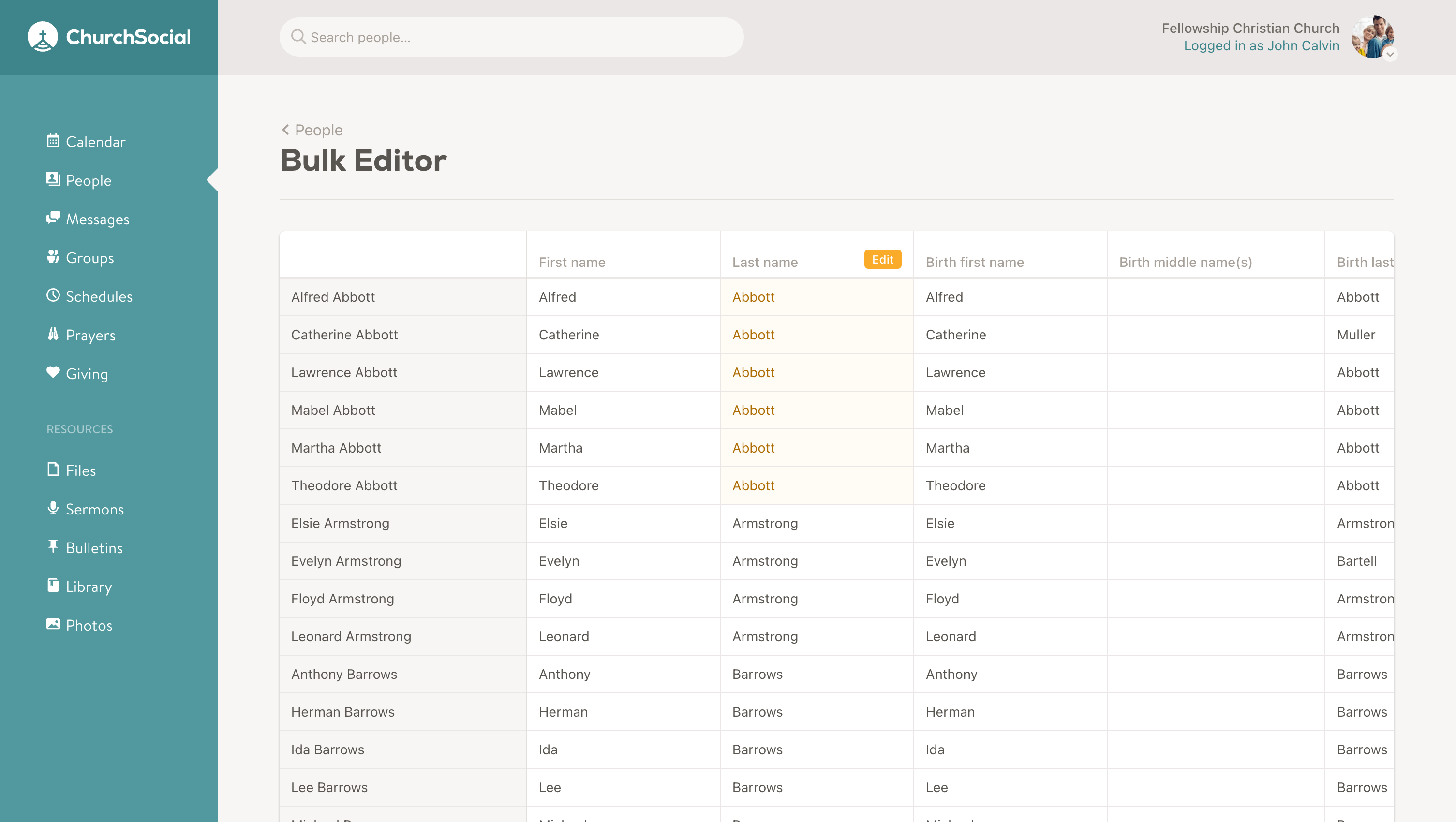 "Church Social helps pastors focus on caring for their congregation by providing easy access to current membership details."
Rev. John van Popta
Pastor emeritus of the Fellowship Church in Burlington, Ontario
Take it for
a test drive.
There's no better way to learn if Church Social is right for your church than to actually try it. There's no credit card required.
Have questions? Please email us at
[email protected]
and we'd be happy to answer them.