Calendar
Never miss an
event again

.

The calendar provides a helpful overview of what's happening in the congregation that month. Events can include birthdays, anniversaries, schedule reminders, bible studies, youth conferences, fundraising events, committee meetings and more.
Meet the monthly calendar
All members can contribute to the monthly calendar, helping to ensure it's always up-to-date. Download a print version to put on your church bulletin board.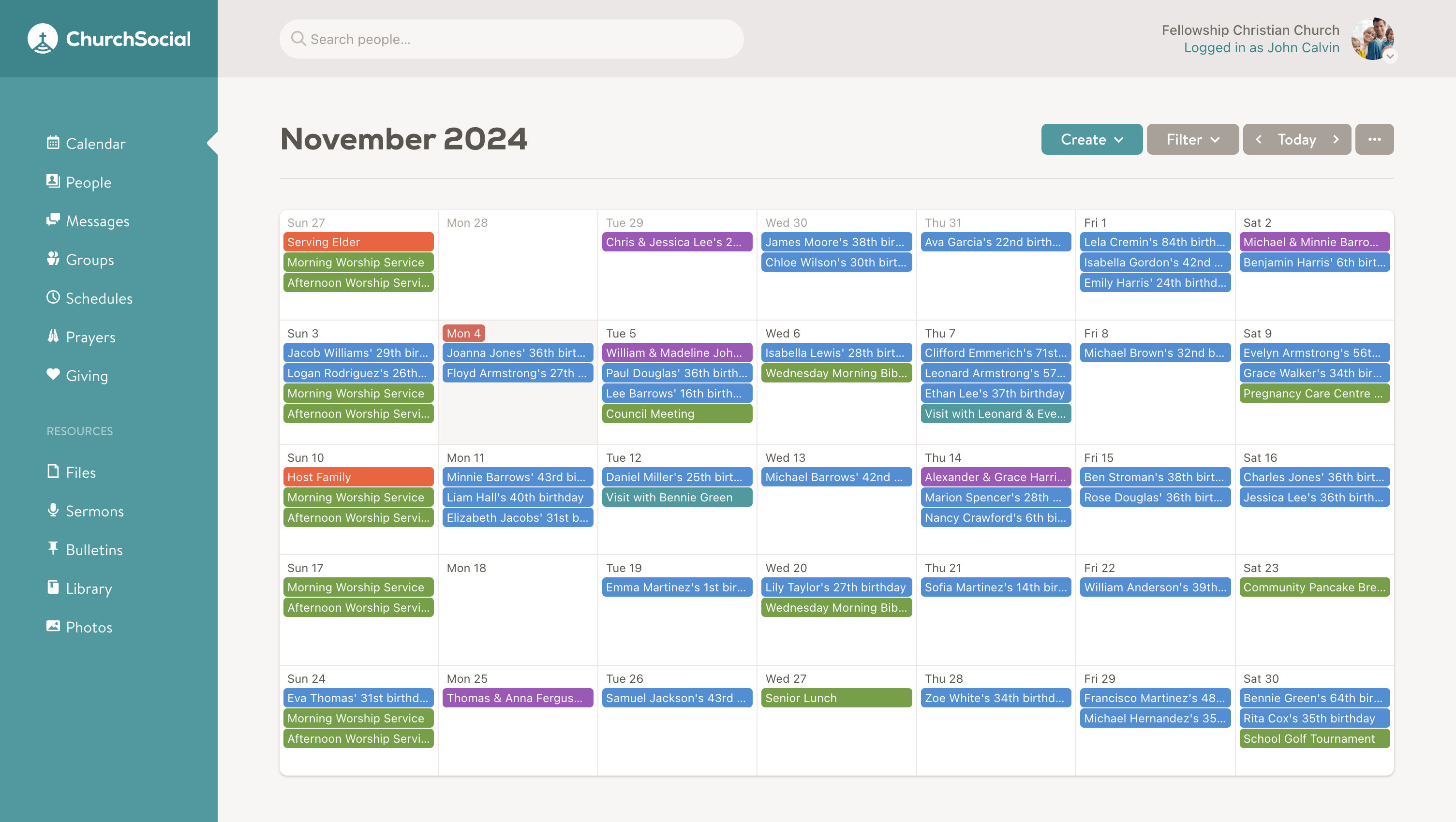 Create recurring events
Simplify calendar management by creating recurring events for worship services and other repeating events.
"Church Social has become a critical tool in our church life, and in many ways we couldn't do without it."
Willem Vanderven
Elder at the Free Reformed Church of Baldivis, Australia
Ready to
get started?
Take the next step to keeping your church connected, sign up for a Church Social! No credit card required.