Files
A safe place to share church files.
The files section makes sharing member-only documents safe and easy. Upload and store policies, minutes from church meetings, logo files and a host of others. It's even possible to create private categories for a group, such as an administration team, council/session or a fundraising team.
A dedicated place for all your church files.
Create private group-only file folders.
Deleted files are saved in trash.
Simple file sharing.
In a world of Dropbox, Google Drive and iCloud, Church Social takes a simpler approach to file sharing. No new software required. Simply create folders, set permissions, and upload your files.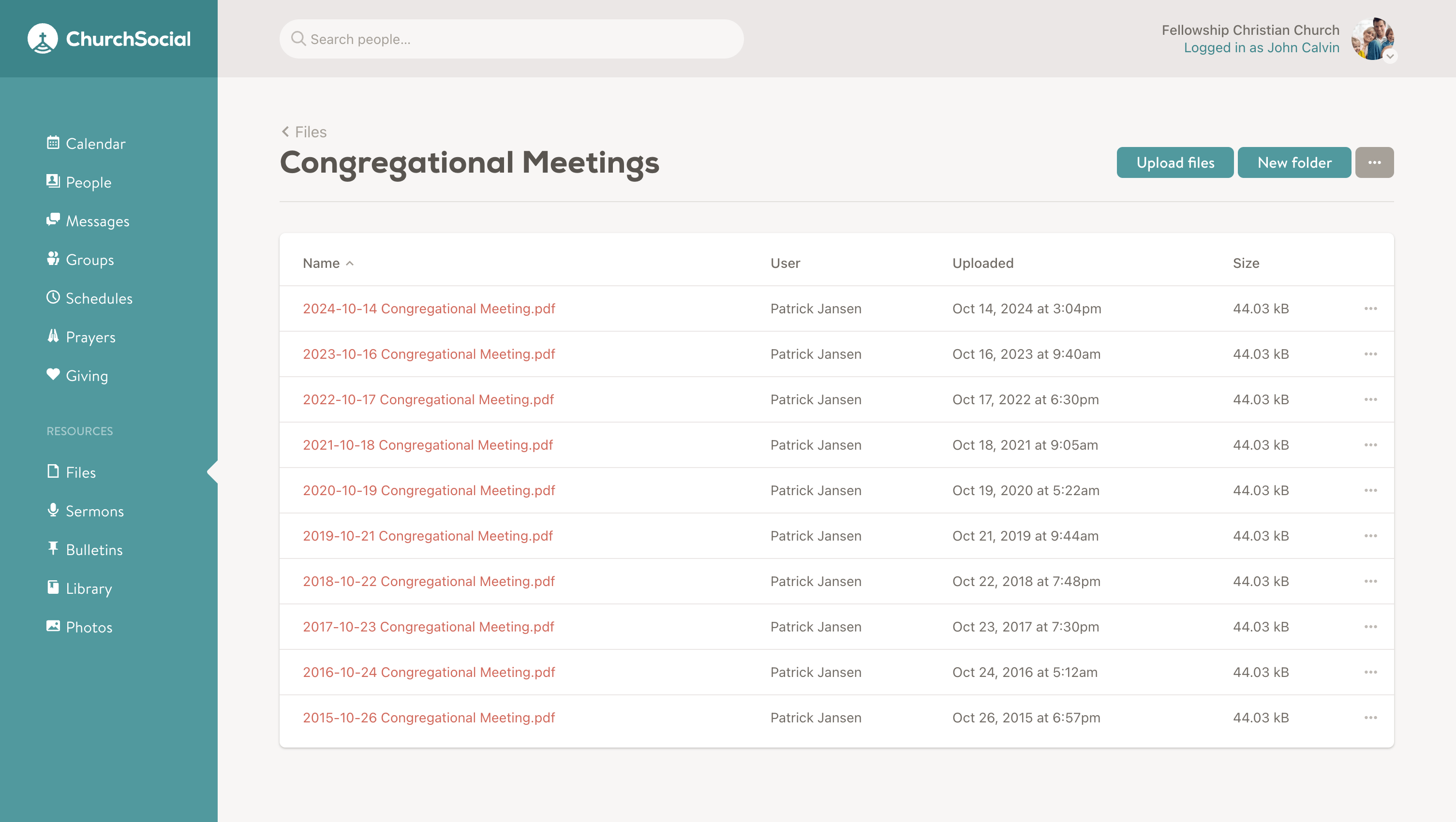 "Thanks for all you do. I cannot tell you how much of a game changer Church Social has been for us. It's been an AMAZING help."
Rev. Michael Dixon
Senior Pastor of the Christ Ridge Presbyterian Church in Fort Mill, South Carolina
Ready to
get started?
Take the next step to keeping your church connected, sign up for a Church Social! No credit card required.