Bulletins
Easy access to the weekly bulletin.
The bulletin is an important weekly publication for churches. It includes Sunday liturgy, announcements, updates about members, and news and events from the broader church community. The bulletin archive makes this information easily accessible to all members online, forever.
Easily access a full archive of past bulletins.
Assign a bulletin editor to manage it.
Send bulletins via the messaging tools.
Ridiculously easy.
The bulletin archive is extremely easy to use. Bulletin editors can upload a PDF version of the bulletin each week, in seconds. Members can access years worth of bulletins with a few clicks.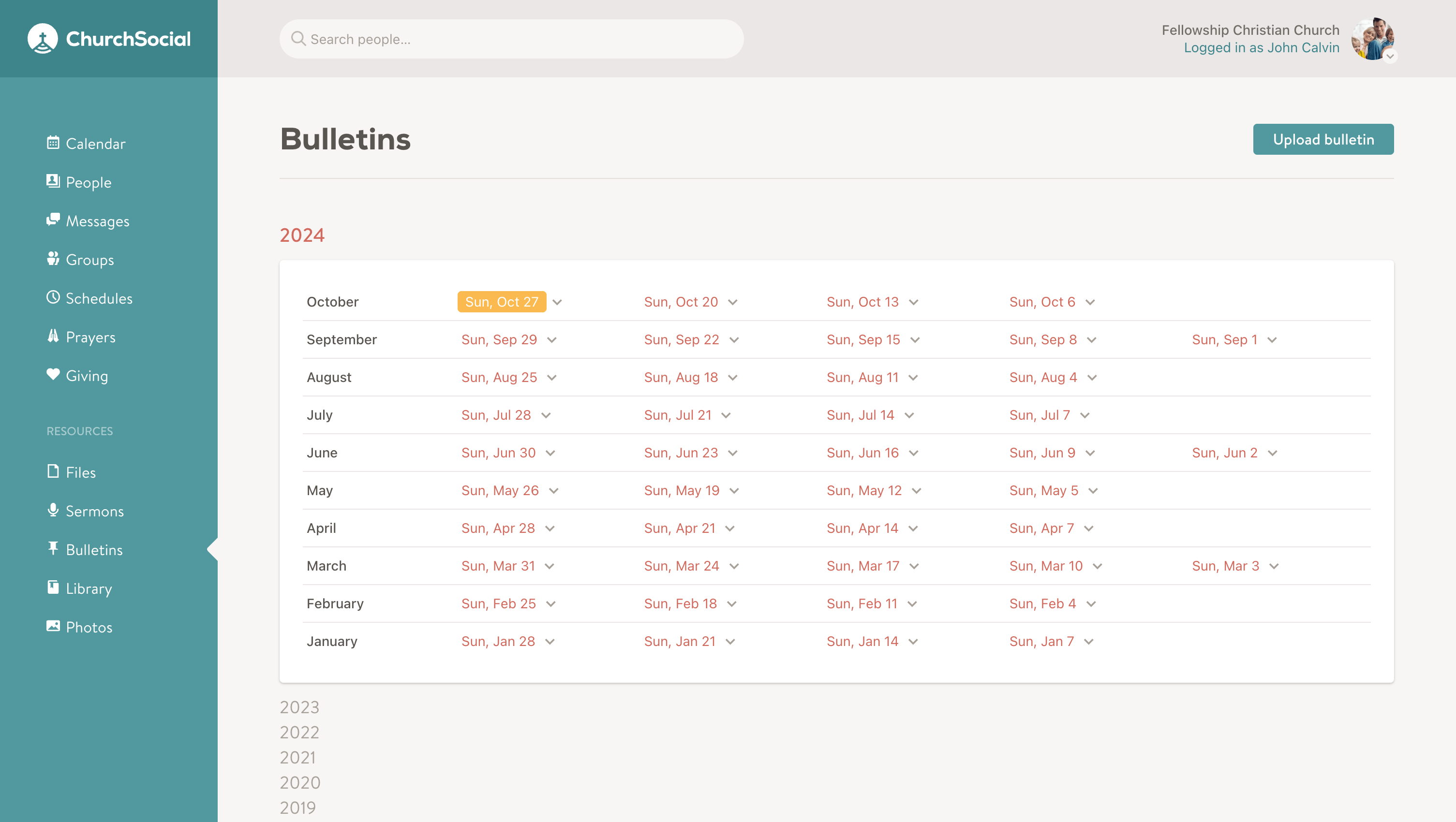 "What surprised us first was how easy, straightforward and user friendly it all was! And well thought out (the weekly bulletin uploading is so easy and shows the extra step of thoughtfulness!)"
Rev. Tim Bergsma
Pastor of the Living Hope Free Reformed Church in Chatham, Ontario
Take it for
a test drive.
There's no better way to learn if Church Social is right for your church than to actually try it. There's no credit card required.
Have questions? Please email us at
[email protected]
and we'd be happy to answer them.