Groups
Get organized
with groups

.

Within each church you can find a vast number of diferent groups. These include bible studies, clubs, committees, small groups, and more. Church Social helps keep these groups organized online. Within Church Social, groups can message one-another, share documents, create schedules, share group information, and more.
Increase attendance.
Church Social makes it easy for members to see all the various bible studies, clubs and committees within the congregation. This awareness can help increase attendance.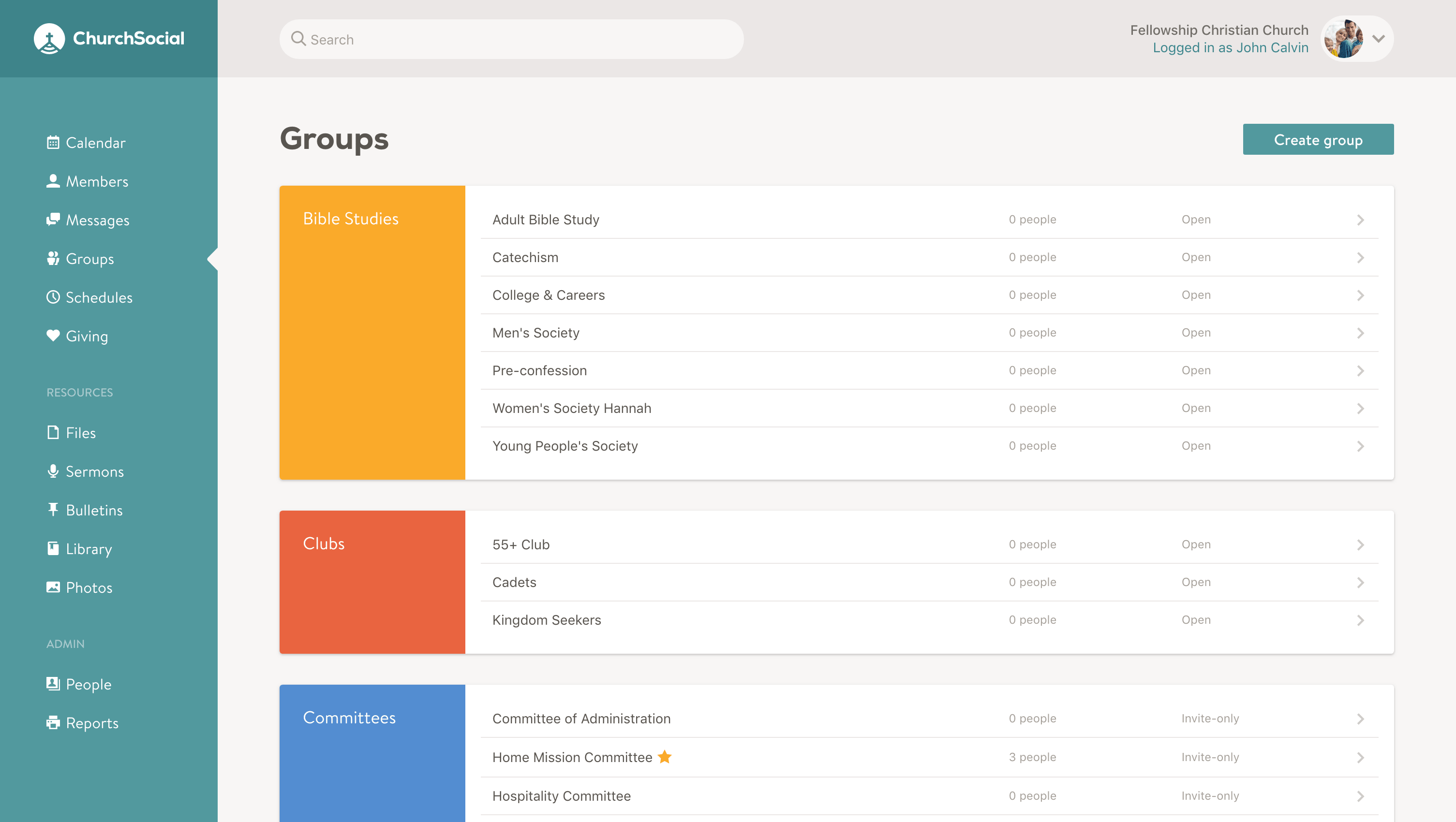 Send messages to groups.
Need to send an email to your group? No problem. Church Social lets you send messages only to the members of a specific group.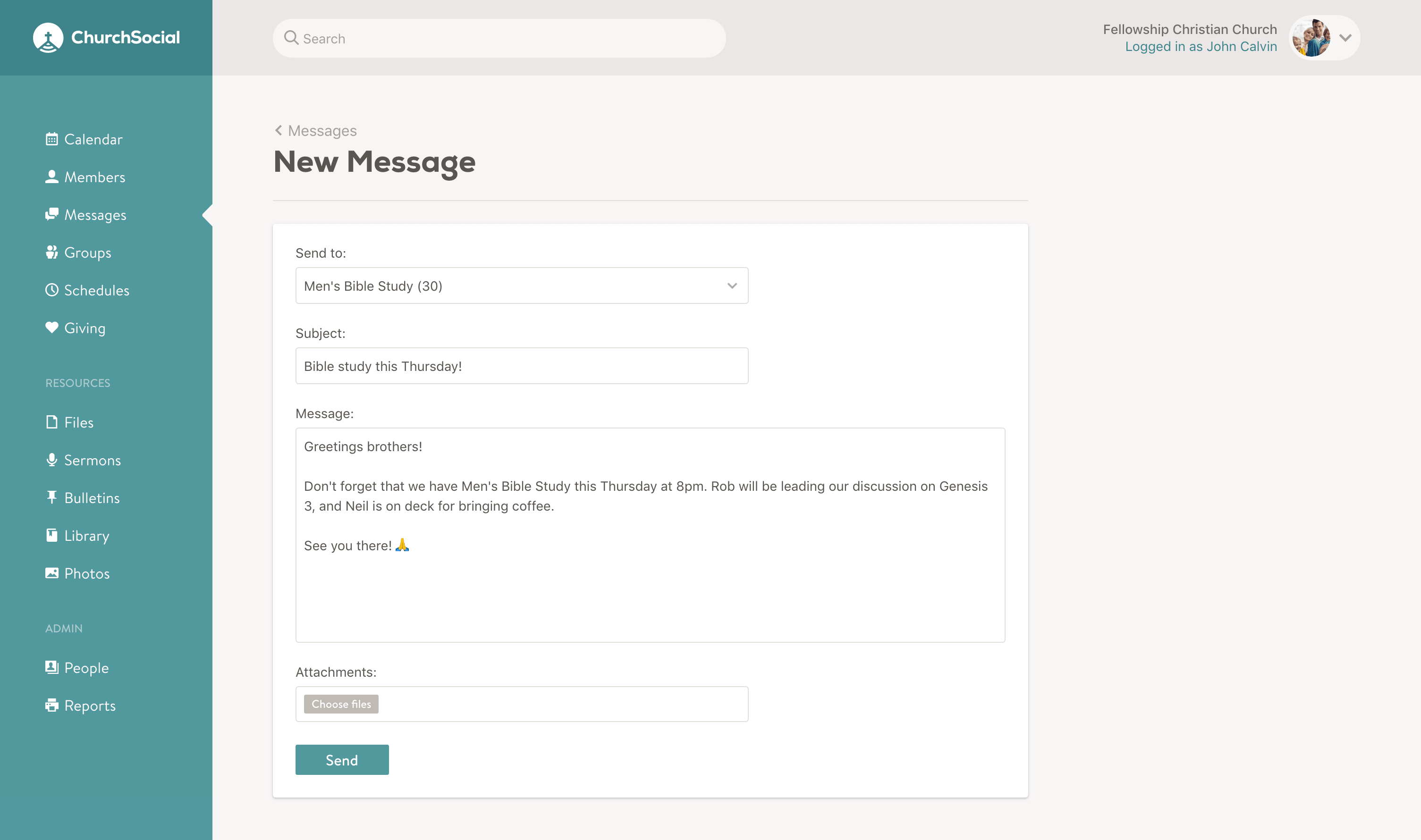 Share committee files.
Groups can create their own private file folders in Church Social. This can be especially helpful for church committees who want a safe, central place to store files.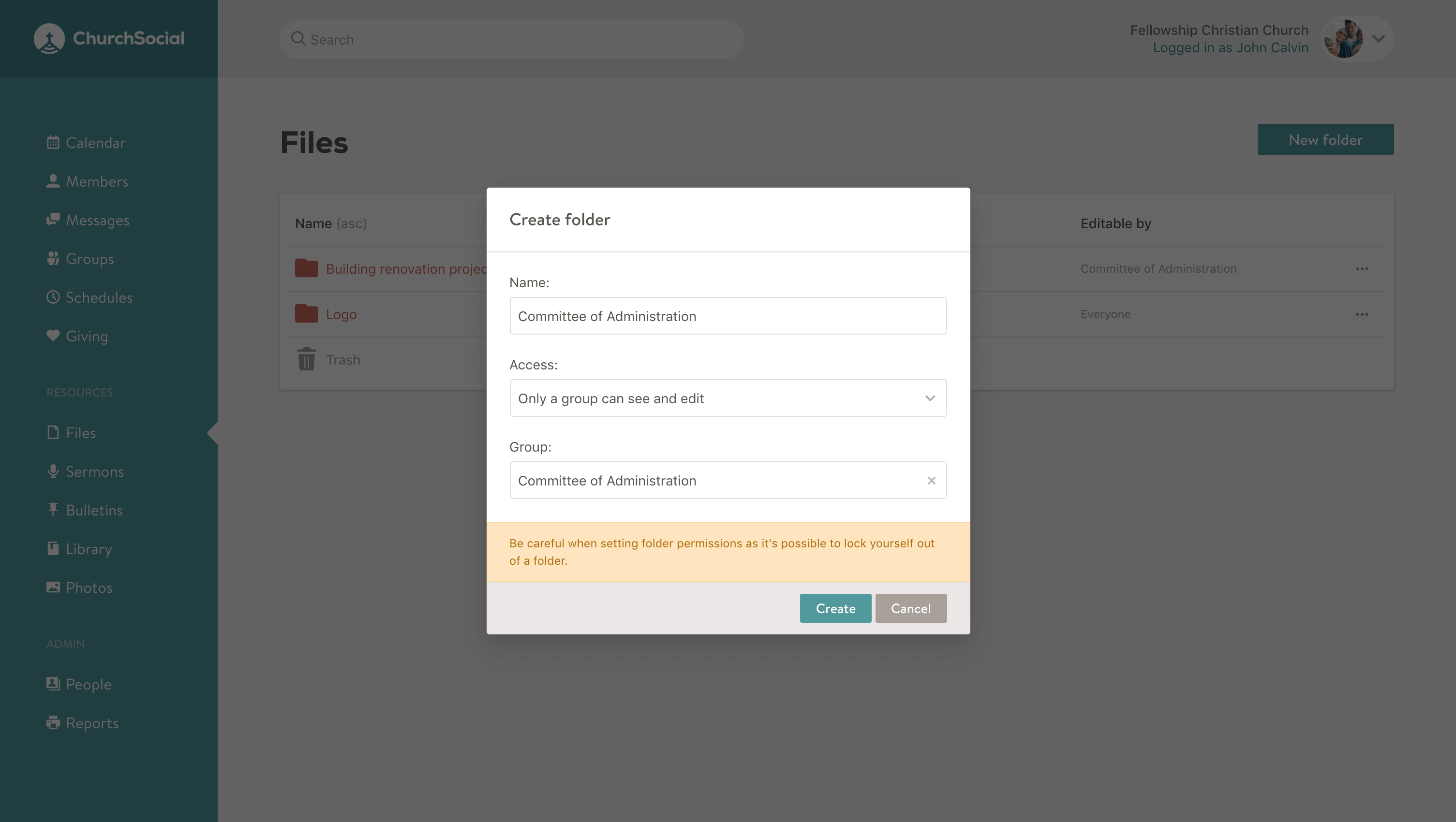 "As a pastor, I use Church Social frequently to communicate with individuals within the church and especially to send group emails to the whole church or selected groups within it (e.g. my Catechism classes)."
Rev. Rob Schouten
Pastor of the Aldergrove Canadian Reformed Church in British Columbia
Ready to
get started?
Take the next step to keeping your church connected, sign up for a Church Social! No credit card required.