Giving
Simple donation tracking.
Church Social makes tracking member contributions a breeze. Treasurers can input and track donations to various funds, and then generate statements and tax receipts. Members can even login to view their own giving history.
Works with your existing accounting software.
Members can view their own giving history.
Manage giving (envelope) numbers.
Automated donation receipts.
Generate giving statements.
Enter contributions once.
Church Social doesn't replace your accounting software, but rather works with it. After inputting contributions into Church Social, simply enter your deposit totals in your accounting software of choice.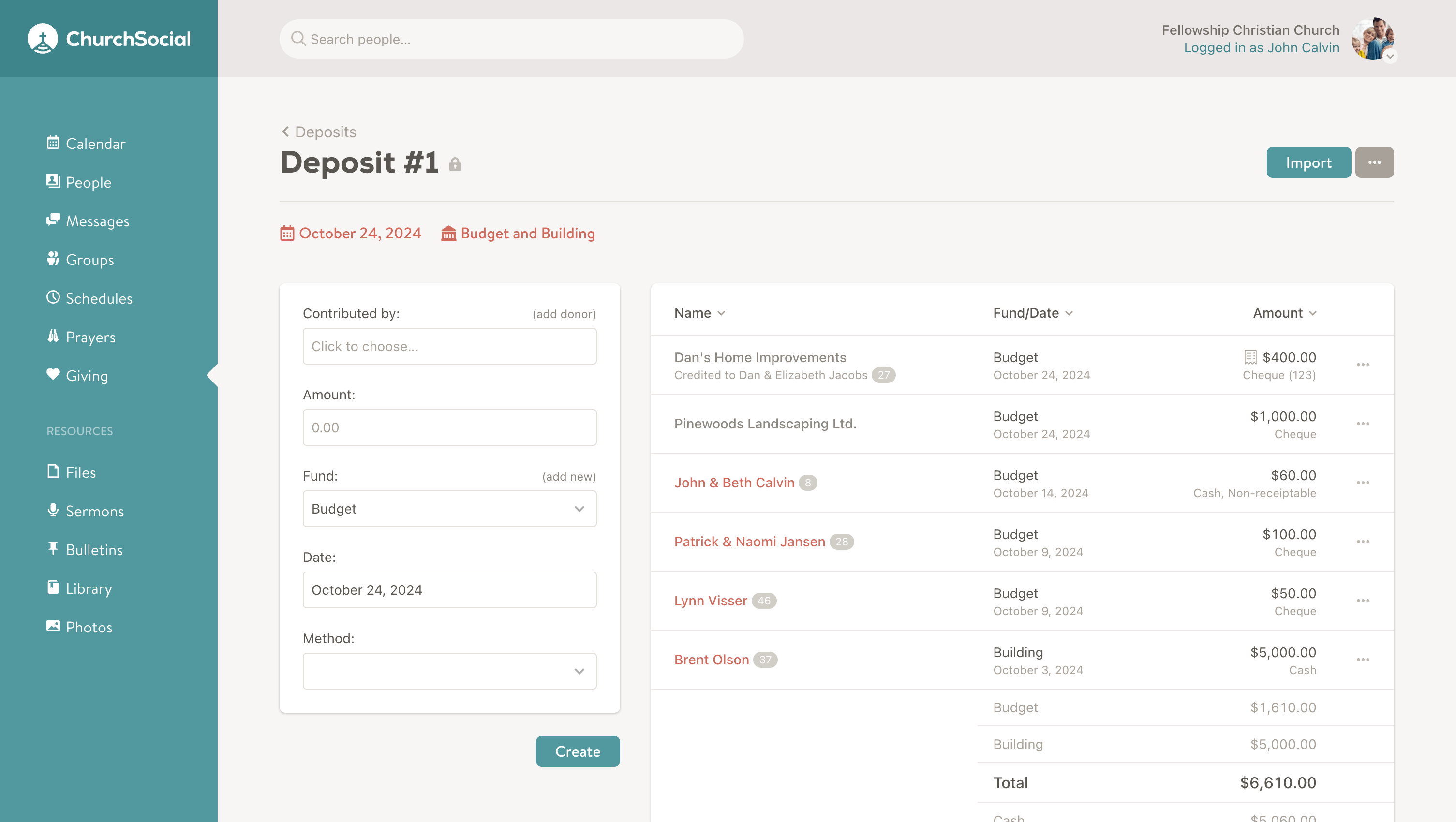 Generate giving statements.
Generating giving statements is a trivial task in Church Social. Choose a date range, the statement type, and which funds you'd like included, and we'll handle the rest. As a bonus, member statements are designed to work with #10 windowed envelopes.
Automated donation receipts.
For our Canadian and New Zealand customers, Church Social let's you automatically generate
CRA
and
IRD
compliant donation receipts from your contribution data.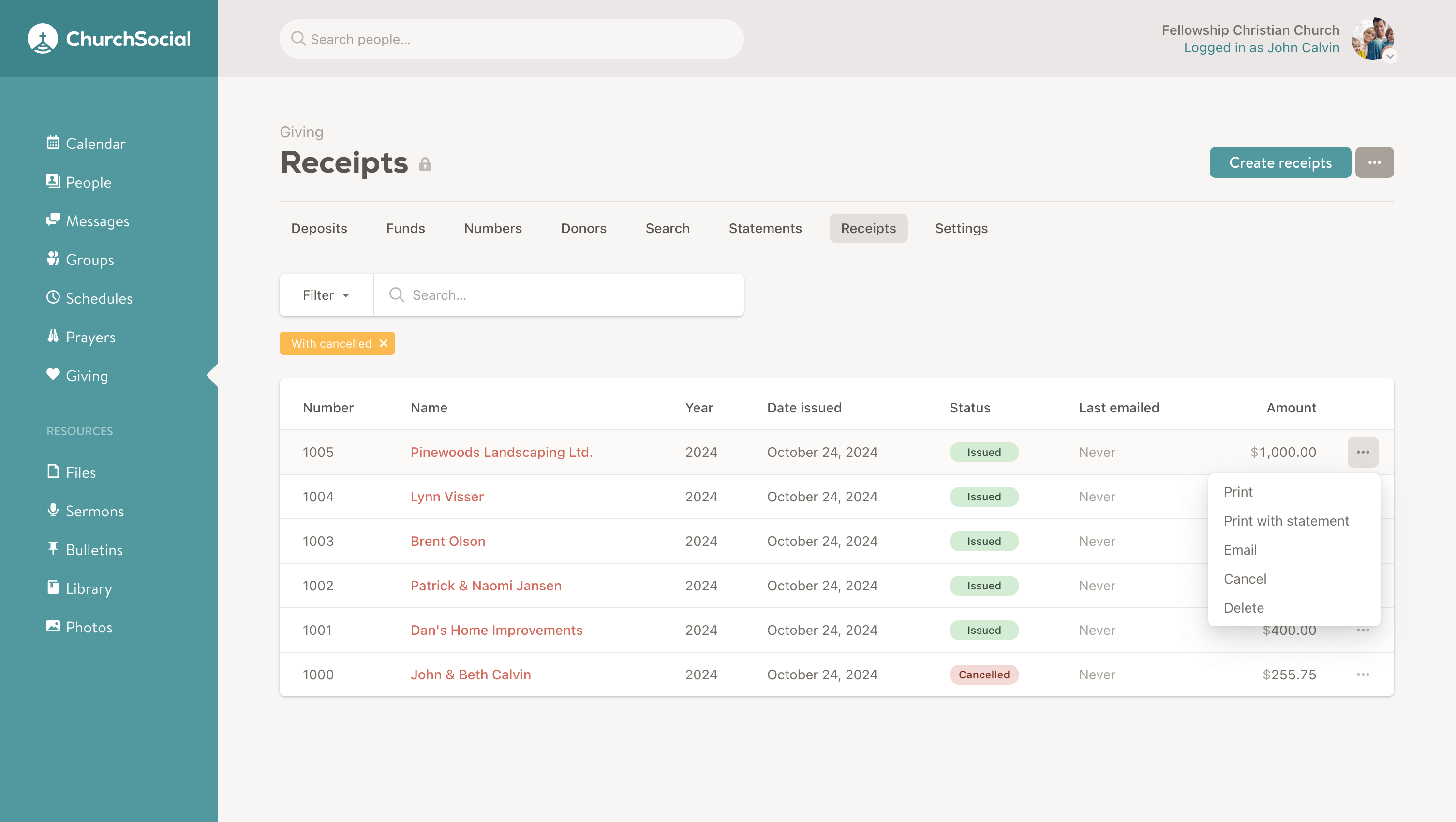 Manage giving numbers.
Church Social lets you assign giving (envelope) numbers to members, which allows treasurers to search by those numbers when entering contributions. The giving number management tool also makes it easy to identify unused giving numbers.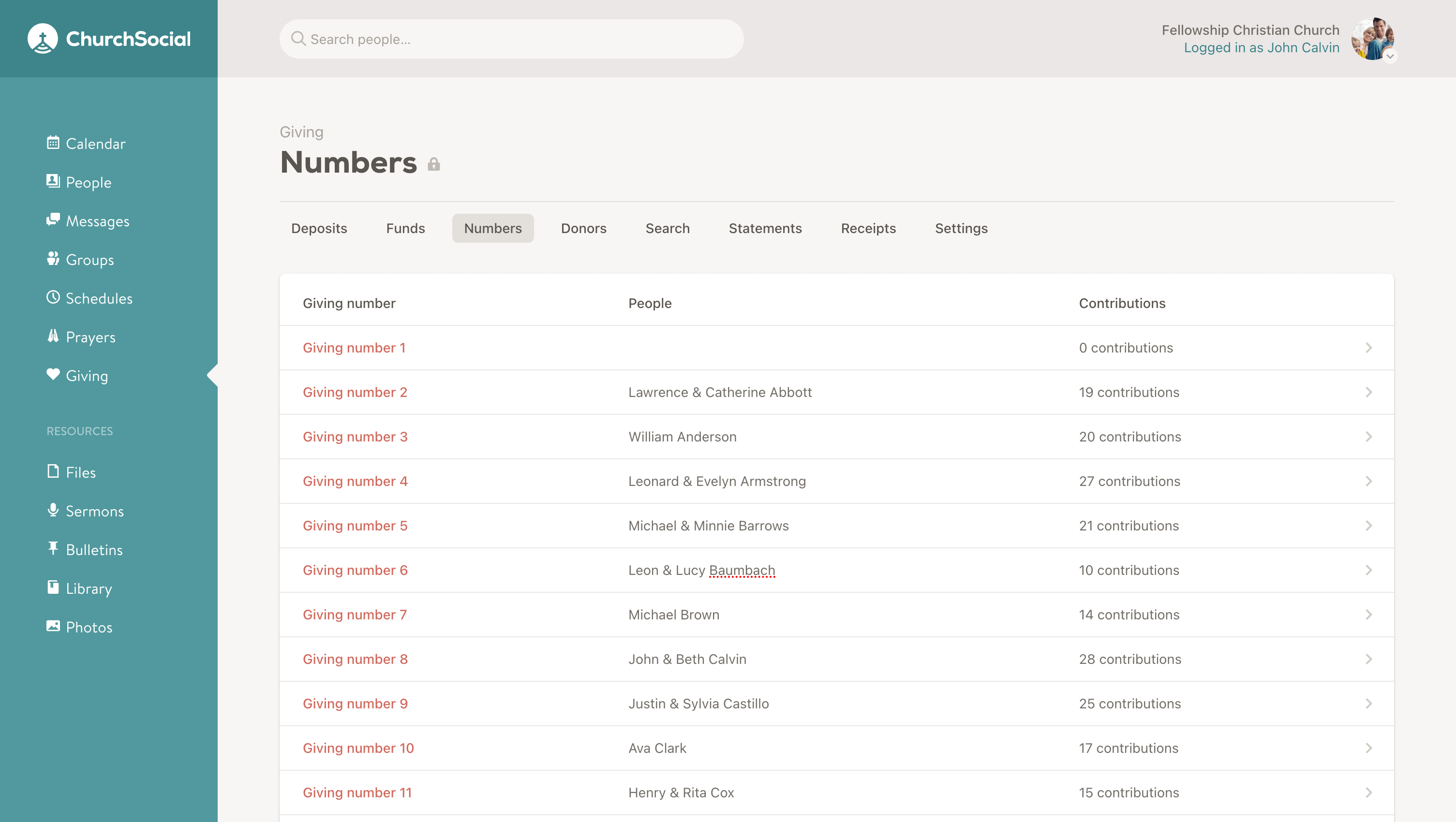 View your own contributions.
Churches can optionally let members view their own contributions and download tax receipts from the "My Contributions" page.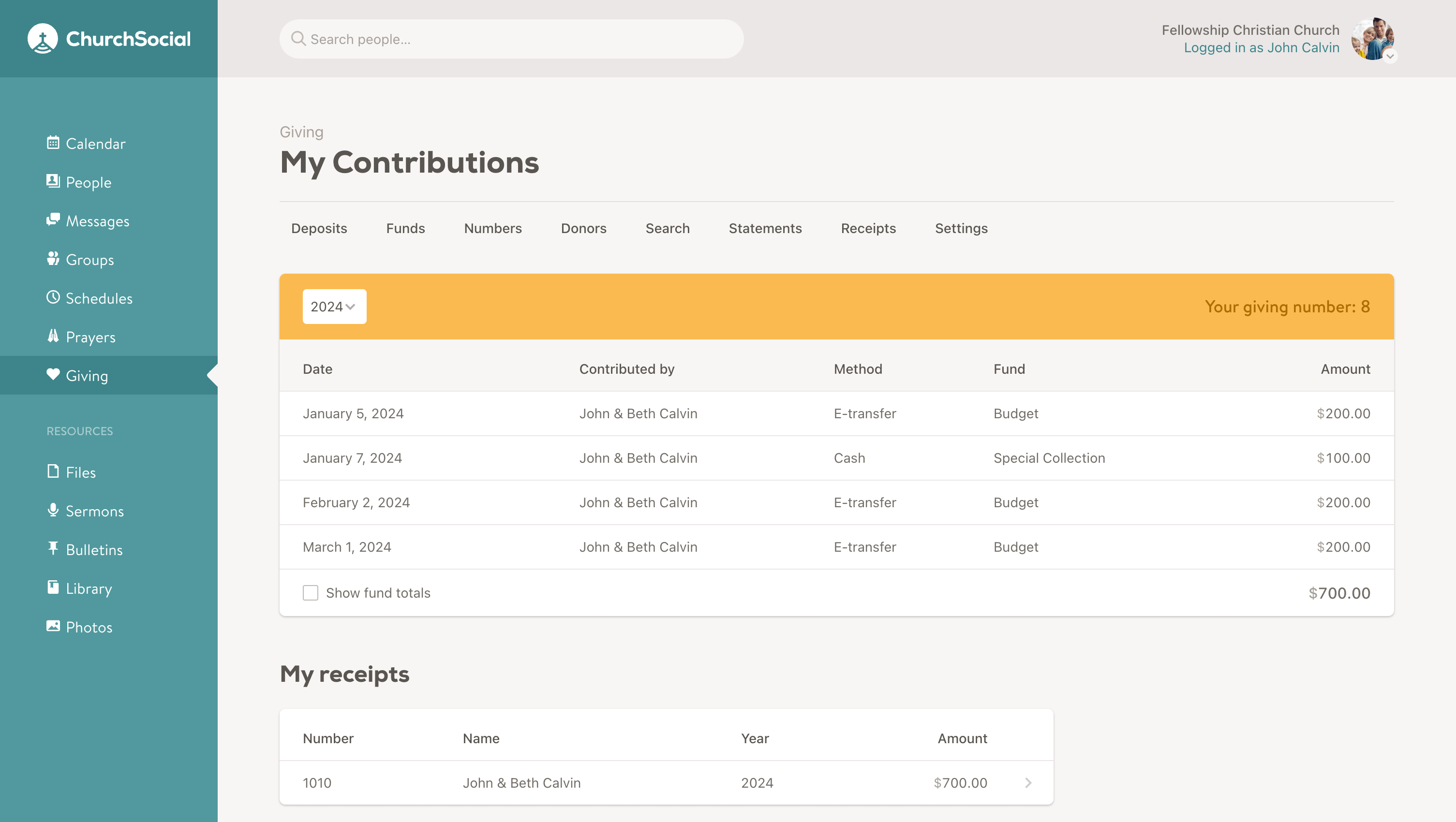 Take it for
a test drive.
There's no better way to learn if Church Social is right for your church than to actually try it. There's no credit card required.
Have questions? Please email us at
[email protected]
and we'd be happy to answer them.