Keeping your
church connected.
Church Social gives congregations a safe place to communicate, share information,
and manage
membership online.
Start free trial
Church software you'll love.
We believe day-to-day church life can be made better with software, especially software you love using.
Church Social is an easy-to-use app that helps congregations

get organized and stay connected.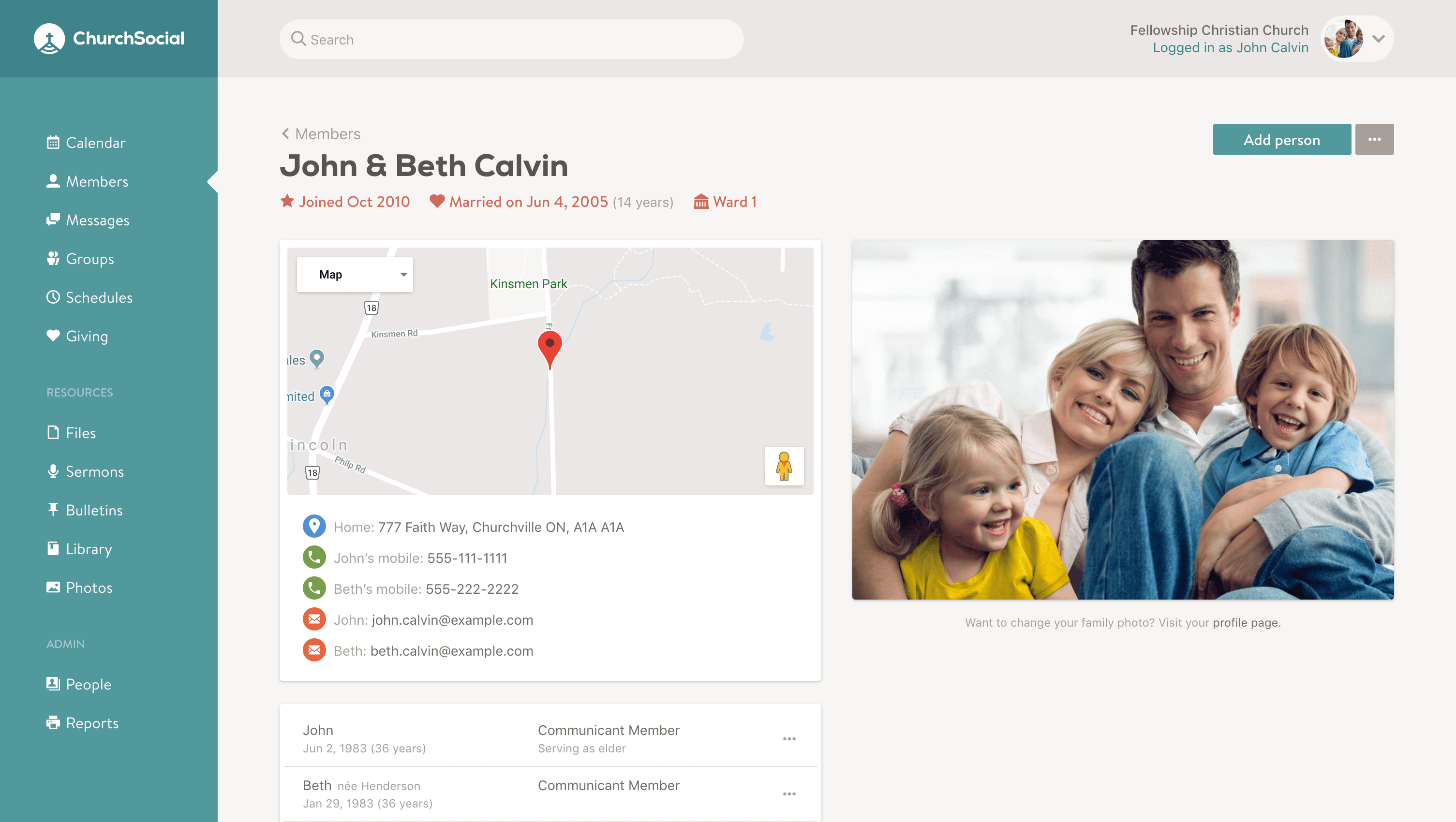 Engage your members.
Church Social isn't just for administrators.
It's designed to be used by everyone in your congregation. Members can login to access a calendar of events, member directory, weekly schedules, a sermon archive, shared files and much more.
Empower
your leaders

.

To assist pastors, elders and deacons with their important roles, they are given special access within Church Social to more sensitive membership information, as well as council-only files.
Trusted by churches
around the world.
"Thanks for all you do. I cannot tell you how much of a game changer Church Social has been for us. It's been an AMAZING help."
Rev. Michael Dixon
Senior Pastor of the Christ Ridge Presbyterian Church in Fort Mill, South Carolina
Take control of your
membership records

.

Church Social makes tracking your membership information a simple task. No more struggling with Excel, old databases or laborious software updates. Instead, store it securely online and login anytime, from anywhere. Just enter your data and watch as the software automatically organizes it, generates statistics and creates reports.
We'll help you get started.
We understand that moving to a new software platform can be a challenge. That's why we offer to import your existing data at no extra cost. Simply provide us with your existing records in an Excel format, and we'll take care of the rest!
Your data is safe
with us

.

Rest assured knowing that your congregation's data is safe with us. Church Social was built with security front-of-mind, and it remains an integral part of our business.
Take it for
a test drive.
There's no better way to learn if Church Social is right for your church than to actually try it. There's no credit card required.
Have questions? Please email us at
[email protected]
and we'd be happy to answer them.