Messaging
Say goodbye to phone chains.
Perhaps the most popular feature in Church Social is our messaging tool, which makes it possible for members to send the entire church community an email in just a few seconds. You can even send messages to specific groups, such as Bible studies, committees and teams.
Send emails to your members fast.
Send to everyone, or to specific groups.
Reply to messages right in the app.
Include file attachments.
Send emails quick.
Church Social enables congregations to get organized quickly. Whether it's arranging a surprise birthday party for the pastor, to coordinating a funeral service, to planning a game of hockey, the messaging tools are vital to everyday church life.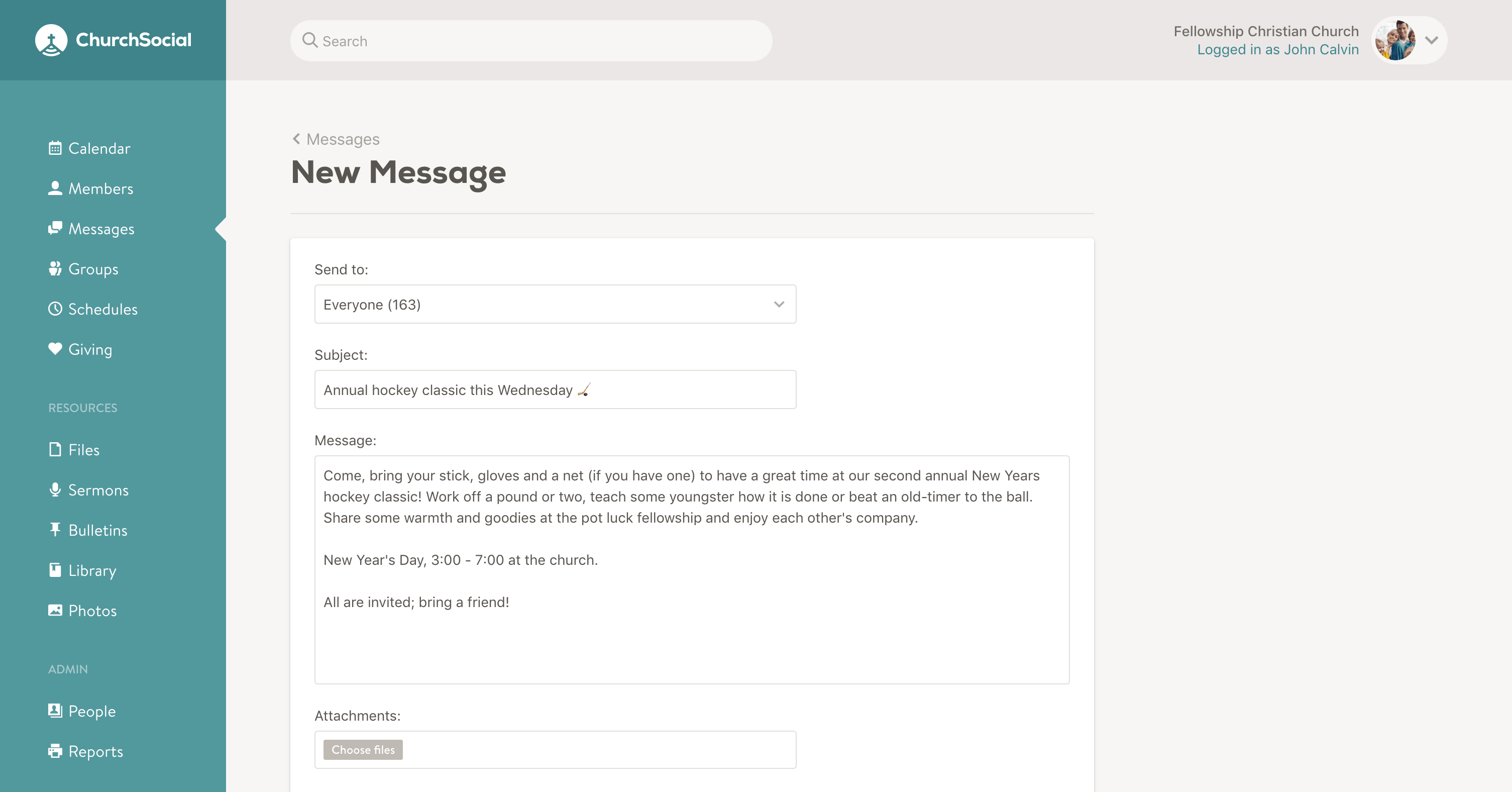 Automatically archived.
In addition to messages being emailed, they are also saved within Church Social as a backup. Members can even disable email notifications entirely, and simply use the app to read their messages.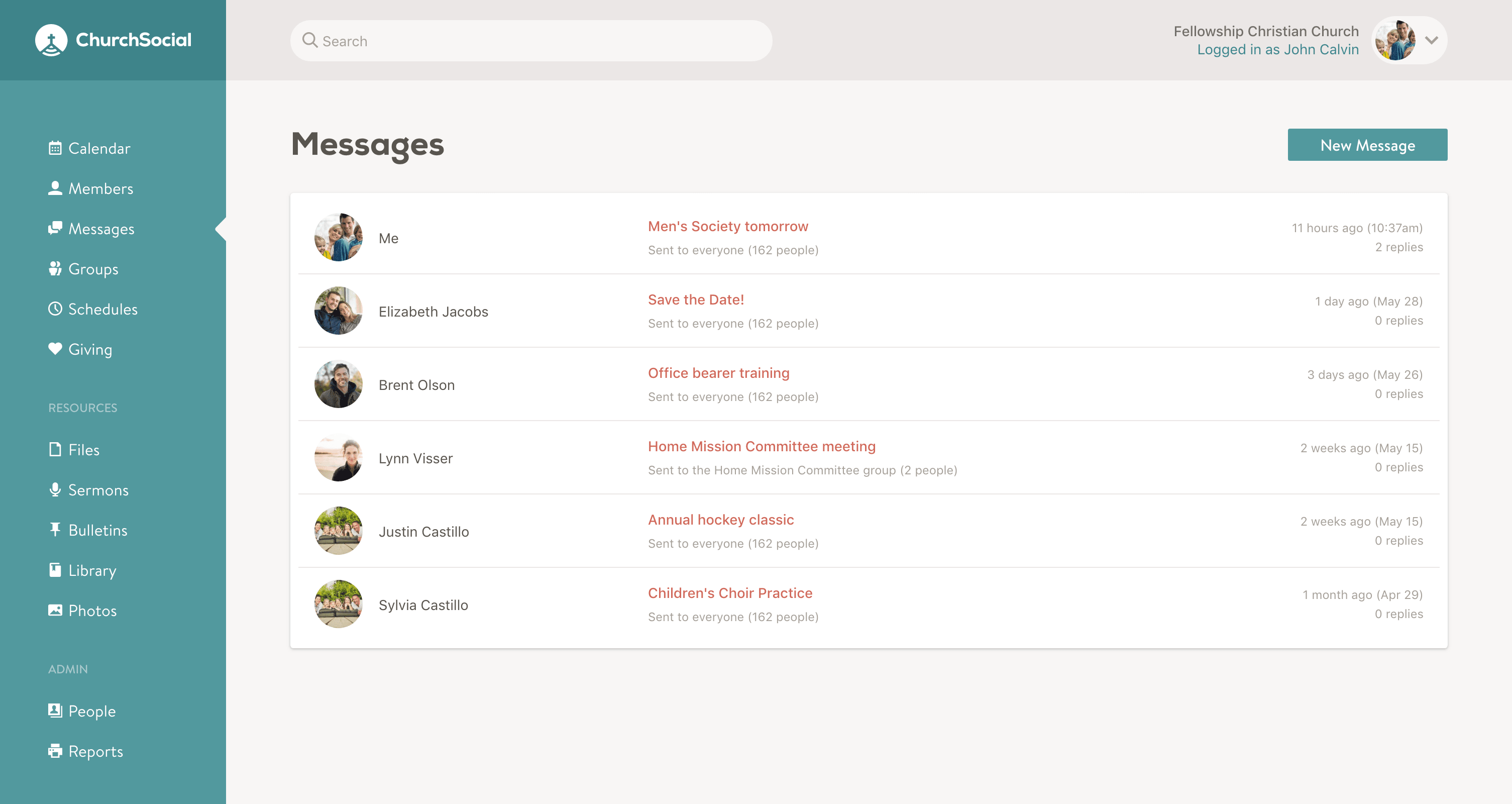 "Before we had Church Social, sending out emails to the congregation was more time-consuming, and I couldn't always be sure that I had current contact information. We had no shared email list, let alone a reliable way to send messages to certain groups within the congregation. Church Social make this a breeze. I can login to the app and send a message to the whole congregation, or any group of members, within minutes."
Rev. Dick Wynia
Pastor of the Vineyard Canadian Reformed Church in Lincoln, Ontario
Take it for
a test drive.
There's no better way to learn if Church Social is right for your church than to actually try it. There's no credit card required.
Have questions? Please email us at
[email protected]
and we'd be happy to answer them.